Daze Android Puzzle Game 2018 Review
You want to play new type of Android Puzzle Games 2018. You are in right place. Daze is Free Android Puzzle Game which published with Daze Puzzle team in 2018, this game is available on google play store for free. Lack of creative puzzle games in mobile game stores are completely obvious. Most of android puzzle games and iOS platforms are similar to each other, not have any advancement in game play. The player does not feel that play new game.
The mystery and Android Puzzle Games are placed among the most enjoyable styles in the video games world. Because the successful puzzle works have avoided the glamor which exist in action and other type of games. They introduce an enjoyable gameplay in a simple form that in addition to experiencing a good game, is some kind of practice for improving the memory. The ever-increasing popularity of mobile games and also the features of touch controllers has made them an appropriate platform for puzzle and mind games.
Recently more creative Android Puzzle Games can be found for android and iOS platforms. Daze Puzzle game which is also will be released for iOS platform in few weeks is one of  the best puzzle games. If you are curious about Daze, here are some information about its levels, gameplay, creativity and its new graphical design
Game Levels
Daze is a unique puzzle game for android that have many different styles of riddles, diverse kinds of sense of humor with new unique type of graphical design. It can be play in every places even gathering of friends and make players to standing, turning and even ask players to put their nose on device screen to proceed the game.
Daze has hundred different levels. The player asked to tackled to new fresh problem in each level to progress levels to hundred. The new design for game and new type of animation at the end of each level give the player the sense of confronting to upgrading. You can play the first 50 levels of the game for free and if you were satisfied with the game, you can experience the next 50 levels by paying a few amount of money. It last Daze android puzzle games has simple menu that has some information about its company, rating, share and also a hint for each level.
Gameplay
Different forms of gameplay can be seen in this game. One of absolute development in this free android puzzle game is using all features in smart mobile phone such as sensors. In initial levels of game, the player completely distinguishes to solve the problem of each level with mobile phone sensors. The physical movement of player in real world is simulates by device. It is widely essential to use device accelerometer and gyroscope as well as touch sensors.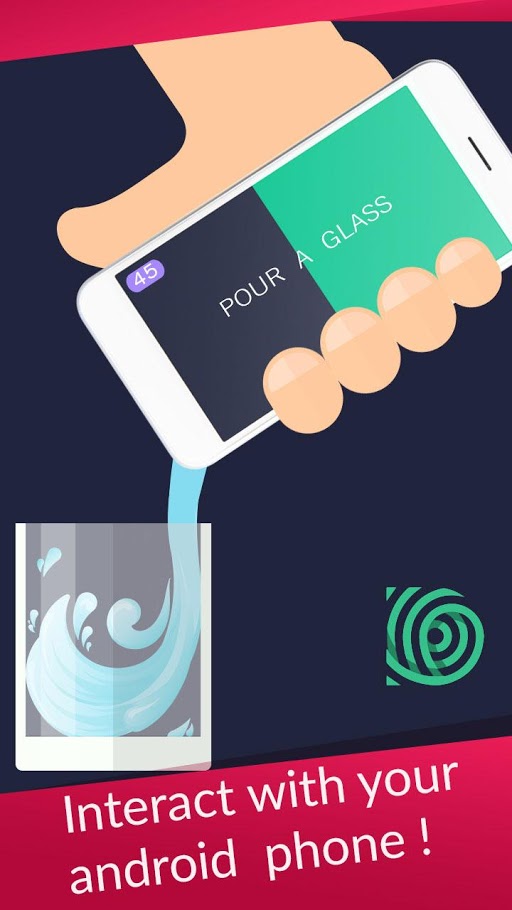 Soundtrack
Another amazing development in this game is its sounding. In some levels the player sense is going to a new place and should find the solution with instruction of a narrator. The sounds are recorded clearly. The narrator encourages the player to find the solution and try to communicate with the player.
Furthermore, there is also various environmental sounds in each level, making them more attractive. Some of these sound effects are interactive. There are changed and adjusted due to player physical movement. For example, sound effect leads the player to found a pearl location in the sea. The sound effect is similar to diving in to water sound and this level associates to "find a pearl in the sea".
Humor
After taking some time playing Daze Puzzle game, you will be appreciating to find that the most element in this game is humor. Daze Puzzle Team gather all different features in smart mobile phone together. Such as using different sensors, interactive gameplay, distinctive graphical design. For having some enjoyable time playing android puzzle games.
In one level it is asked from player to put his/her nose on the device screen and watch the sky. In another cool level it is asked to touch the squares on the screen. But in this interactive level the player should detect the order of touch by narrator volume and tone of voice.
Conclusion
Daze Puzzle Team make several astonishing advancements in its free android puzzle game. Progress from first level to level hundred is not easy way even at first glance. Daze game creativity and sense of humors may make you happy for several weeks. It is designed in such a light way that can be launched in every android device without worried about its hardware. you can free download Daze Puzzle game for android on google play store :