Hardest Puzzle Games for Android
Those who like puzzle games prefer to take time for games which challenge their mental and perceptual capabilities. They wouldn't enjoy easy games that their solution can be found in a few seconds. Since there is no specific hardware in smart phones for making the games more complicated, designing hard puzzle games is a difficult task for the developers. Android games developers should be able to use their creativity and unique design skills to attract more users. If you are one of those who enjoy hard  puzzle games, please read this post till the end to get to know 8 hard android puzzle games.
#1 Black Border: Border Simulator Game
---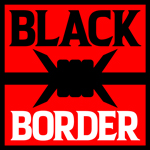 Black Border is a puzzle simulation game that is very similar to papers please that is released on Google Play Store on January 2021. Black Border is a border crossing game which is the simulation of the life of a real border patrol officer. In this game, you play as a police officer of the border cross entry and exit gates, you are supposed to check the passengers' papers and stop smuggling of illegal items and bribery.
As a border officer, you have to check arrivals' papers and use all of your objects and tools in order to arresting certain individuals such as terrorists, wanted criminals, smugglers and passengers with forged or stolen documents.
Developer: Bitzooma
Rating: 4.6 on Google Play Store
Platforms: Android, Microsoft Windows (will be released), iOS (will be released)
Price: $2.99 on Google Play Store
Get It on Google Play Store
Download Demo on Steam
Official Website
#2 Wordscapes
---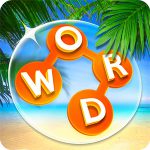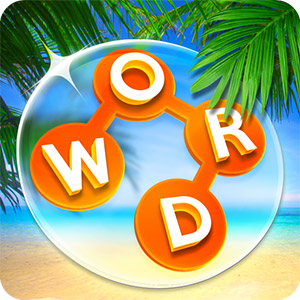 WordScapes is a word spelling game for iOS and Android devices. Wordscapes is a word puzzle video game created by the American studio PeopleFun, that you can play on Android and IOS. Wordscapes was a top 10 ranked game at the Google Play Store, and the Apple App Store. As of 2020, over 14 million people have played Wordscapes.
Challenge yourself to connect letters and find as many hidden words as you can! Unlock stunning landscape backgrounds to escape from home and relax your brain. Wordscapes Daily puzzle is a fantastic section of  this game that bring brand new puzzles for you every day. If you have difficulties to pass some levels you can see wordscapes answers here.
About Wordscapes Game : "Can you solve all the cross word puzzles? Even with unlimited tries it's a challenge! This text twist of a word game is tremendous brain challenging fun. Enjoy modern word puzzles with the best of word searching, anagrams, and crosswords! You'll never experience a dull moment after you try this addicting word puzzle game! Play this crossword puzzle once and just you won't be able to put it down."
Developer: PeopleFun
Rating: 4.6 on Google Play Store
Installs: +10,000,000 on Google Play Store
Platforms: Android, iOS
Price: Free with in app purchase $0.99 – $99.99 per item
Get It on Google Play Store
Get it on App Sotre
#3 There is no game
---
Another one of hard android games which can bring you along with its story is the exciting game of "There is no game". from the beginning, this game confronts you with interesting challenges. You give yourself the chance of playing a difficult game when you install There is no game. unlike other puzzle games, this game doesn't have separate levels and follows a continuous trend. The puzzles in the game are related to each other and you have to use your intelligence to find the relation between them. always remember this little tip, listen to the narrator of the game and do the opposite!
Developer: Draw Me A Pixel
Rating: 4.7
Installs: 500,000+
Price: Free

#4 Red Puzzle Game
---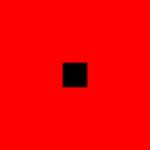 Red Puzzle Game is designed in android and IOS platform and is considered a difficult puzzle game. among different levels of the game, there are a large number of various puzzles. Solving each one of them requires trial and error and also user's tact and intelligence. The red color used in this exciting game challenges your mind and as you go further, confronts you with harder puzzles. In general, this game has a proper level of difficulty and challenges the user's mind to a great extent. Red is one of those game which you'll enjoy installing and playing. In order to pass the hard levels, you have to go back and forth several times and use the game's help. You can also use the Red walkthrough and guides to pass the difficult levels quite easily.
Developer: Bart Bonte
Rating: 4.7
Installs: 1,000,000+
Price: $1.99 per item.
#5 Yellow Puzzle Game
---
Another one of relatively difficult android games is another product of Bart Bonte, Yellow Puzzle Game. This game can be considered Red's twin sister. Although Yellow is completely similar to Red in terms of design, but the different puzzles have made it more interesting than its twin. The appearance of the puzzles in Yellow may exactly look like those in Red, but if you use the same solutions, you'll see that you can't pass the level. You have to find a different way to solve them. Yellow with its hard and easy levels, brings the player along with itself. In order to pass the hard levels, you have to go back and forth several times and use the game's help. You can also use the yellow walkthrough and guides to pass the difficult levels quite easily.
Developer: Bart Bonte
Rating: 4.8
Installs: 5,000,000+
Price: $1.99 per item.
#6 Black Puzzle Game
---
Black is another color-based puzzle game for you! Can you make the screen black in all 25 levels? Each level has its own logic. black is the sequel of yellow and red. Both of these 2 previous games by Bart Bonte were absolutely fantastic, and black is equally good, if not better!
In case you like puzzle games, well, there's a new game in town called simply "black". Black Puzzle Game is currently holding a 5-star rating, after over 800 reviews, and it currently has over 10,000 installs in the Play Store. The only three colors you'll see in this game are black, white, and gray, primarily the first two, though. There are 50 levels included in this game at the moment, and in every level you have one goal, to make the screen go black. In some levels, for example, you'll need to simply pull a switch in order to turn off the lights, and make the screen black, while in others you'll need to paint over the white color. These are only some basic examples, as some levels are more complicated than others, of course. All in all, each level has its own logic, so don't expect to see much repetition here, which is great considering not many puzzle games offer such gameplay.
Developer: Bart Bonte
Rating: 4.6
Installs: 1,000,000+
Price: $1.99 per item.
#7 Unpuzzle Game
---
Another game we want to introduce to you is the attractive game "Unpuzzle". This game is designed in a way that you have to separate the parts of a completed puzzle in each level to finish them. the game becomes harder and harder when the specific directions and counters add to some of the puzzle pieces. This enters you in an attractive challenge. enjoy playing this beautiful game, with installing and running it on your android phone.
Developer: Kek Games
Rating: 4.7
Installs: 100,000+
Price: $1.99 per item.
#8 Tents and Trees Puzzle Game
---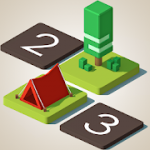 Another one of difficult android puzzle games is "Tent and Trees". You can enjoy this hard and smart game by installing it. The general plot of the game is based on Sudoku. You have to set up the tents in a way that tents don't stay neither in vertical nor in horizontal lines. The faster you do this, the higher your record will be. At the beginning you can choose the level of difficulty and continue. This game needs concentration, intelligence and patient and by playing it, you can improve these capabilities in yourself.
Developer: Frozax Games
Rating: 4.6
Installs: 1,000,000+
Price: $0.99 – $19.99 per item.
#9- Tricky Test
---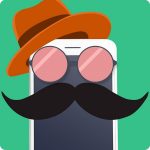 One of the hard puzzle games for android platform is Tricky Test. In addition to having hard and easy puzzles among different levels, Tricky Test 3 uses the sensors in the smartphones in the best way. This characteristic has made the game more difficult. Having various motion and sound effects, and using all of them during the game, has made Daze one of the hardest and most different android puzzle games. in order to solve the puzzles, you have to make specific movements with your phone or sometimes with your body! In this game you have to use all of your 5 senses in addition to your intelligence to finish the levels. Therefore, it can be said that Daze contains both mental and physical challenges at once. Download this attractive and different android game from Google play store right now and enjoy playing it.
Developer: Bitzooma
Rating: 3.4
Installs: 10,000+
Price: FREE
#10 Infinity Loop Game
---
If you are looking for an endless and interesting game, this game is recommended. In the main mode of Infinity Loop, you have to connect the separate lines to each other so that there is no disconnected line left. From the primary levels you'll realize as a user that you are dealing with a difficult game and the further you go, the harder it becomes. The shapes which are made at the end of each level possess a unique design and beauty and are not kind of shapes you see in your everyday life. This can be a good motive for continuing the game. in addition to beautiful shapes, the change in background color is another one of appealing items of the game. this change can visually involve the user in the game. since the number of levels is high, Infinity Loop can be considered a daily break time for those who love android games.
Developer: InfinityGames.io
Rating: 4.7
Installs: 10,000,000+
Price: In-app Products $0.99 – $22.99 per item
Get It on Google Play Store