If you are looking for a unique game and entertainment which can take you apart from routine stresses for hours and make joyful and exciting moments for you and your family, we recommend you to follow this blog.
Most of people play PC games in their leisure time. With the improvement of smart gadgets which the mobile games can be installed on them, access to various types of android games has increased and people can play these games everywhere and every time.
One of the most popular genres of android games is puzzle and tricky games. In addition to entertaining us, these games can also evaluate our intelligence and increase the user's creativity. In this article, we have compiled some of the best thinking games made in this genre.
Tricky Test 2: Genius Brain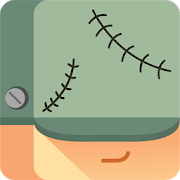 Tricky Test is an amazing and unique game for android phones which is created by Orangenose Studio. This mind game can challenge your mind and intelligence and bring tricky puzzles to you. By installing and playing this game you will have the chance of facing Tricky Riddles.
Tricky Test is a series of simple challenges and puzzles. In order to solve them, you need enough concentration and precision. You should not search for complex solutions for this game, sometimes the answer is right in front of you. All of us face different riddles which our friends and family ask us during the day, mostly to evaluate our intelligence. Tricky Test is a series of such riddles, tricky riddles which we face during the Day.
In Tricky Test puzzle game, you should watch the whole screen of your phone. Some puzzles are solved using the hard wares within the phone such as gyroscope. In one of the levels, for instance, the game asks user to stop the statue from crying! If you think that you can do this by touching a part of the statue or the screen, you are wrong. The only thing you need to do is to rotate the phone 180 degrees!!
Developer: Orangenose Studio
Rating: 4.8
Installs: 10,000,000+
Price: FREE

Think Outside The Box !
This game has very simple but attractive design and more than 111 different levels. In every level, there are challenging and tricky riddles. You can also create very fun and entertaining moments by asking your friends the game's questions. With different questions and various tests and also facing a variety of challenges in every level, you will enjoy playing this tricky puzzle game.
This game also has a fun aspect. While playing different levels, you have to do funny and hilarious things. In one of the levels, for instance, you are asked to use ketchup. You should hold the phone reversely and shake it like a ketchup bottle. Sometimes the answer is hidden in the question itself and if you are not careful and do not have enough concentration, you will end up searching for the answer for hours while it is right in front of you.
As we said before, there are a variety of tricky riddles in the game. The interesting levels of this unique game are varied from finding weighting animals to finding a way to make peace between two struggling cat and dog. This puzzle game has simple and attractive graphics which do not make the users tired and bored. In Tricky Test, you can try and answer 5 times and if you could not pass, you have to endure a few seconds of Ads to get 5 more chances.
Tricky Test 3: Daze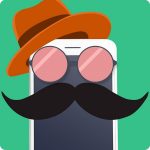 Along with this game, another interesting tricky test game has launched into the markets. Daze is an unknown world. This game with its simple appearance and tricky challenges will attract you. Daze can be introduced as a new genre in puzzle and mind games. The characteristics of Daze can be summarized in a few words: creative, tricky and funny. This game is designed with very simple graphics and is a new world of tricky puzzle games. You need to discover it like a new planet!
Daze Challenges all of your intelligence. Your mind's power is seriously assessed in this game. This tricky game with its strange and tricky challenges may drown you in puzzles' world for hours and cause you lose your time.
In Daze you have a green and black screen with some imperfect sentences displayed on it. There is also a guide which leads you during the game. But this guide may tease you sometimes. One of the interesting levels of this game is opening and closing a valve! The solution for passing this level is to rotate your phone. Daze includes both mental and physical challenges which make the player do strange or sometimes silly actions. you can download Daze for free on google play store :
Developer: Daze Puzzle
Rating: 4.1
Installs: 5,000+
Price: FREE

Tricky Test 2 Vs Daze
There are many similarities and common points between these two tricky puzzle games. Both have a high level of creativity. The users have to use all of their intelligence and have enough concentration to pass the tricky tests. Along with puzzles and mind games, both of them contain a proper humor and transfer the vitality to the audience. You can play them in your friends or family gathering and experience fun moments. The tricky tests of these two games can often be decoded with the help of group and the pleasure of solving them would be for all the members. By using this genre of games, not only mobile phones will not be intruders in family, but they will help increase the excitement and cooperation of family members.
In addition to playing in groups, you can play both of them by yourself. Everyone can improve his/her record and this way, the genius member will be found. We use games for entertainment and filling our leisure times, while they can have educational aspects too. During passing challenges, along with entertainment, new points are taught to you too. The best thing these tricky puzzle games teach us is concentration.
Unlike Tricky Test, Daze is appropriate for all ages. In fact, everyone with every age can pass the challenges of Daze. On the other hand, Tricky Test with its complex puzzles, is not suitable for everyone. Plus, unlike Tricky Test which only gives you 5 chances, in Daze you have infinite chances to find the answer.