Word Cookies October 2 2020
Word Cookies Daily Puzzle October 2 2020 solution had just added to this post. does cooking this Word Cookie challenged you so hard that you think you need help and your mom isn't around to help you cook it? if the answer is yes, so you can be happy! cause we're here every day to help you solve this daily challenge that recently added by BitMango Inc. to word cookies game.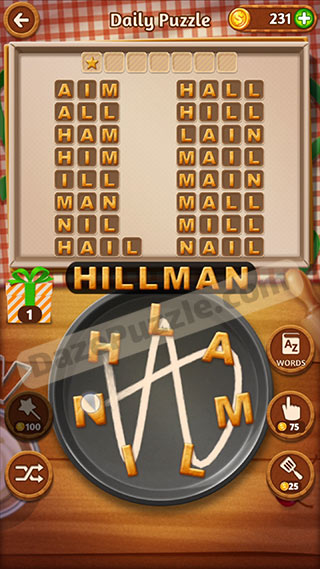 Here's the answers for Word Cookies October 2 2020 :
Answers : AIM, ALL, HAM, HIM, ILL, MAN, NIL, HAIL, HALL, HILL, LAIN, MAIL, MAIN, MALL, MILL, NAIL, HILLMAN.
All Answers for Word Cookies Daily Puzzle Here : Word Cookies Daily Puzzle Answers
About Word Cookies Game : "Here come some tasty Word Cookies hot out of the oven! Take a bite! Word Cookies is an addictive cross between all the word games you love! With so many exciting challenges, you'll soon be obsessed with testing your spelling and vocabulary limits to make as many words as you can!"
You can download and play this popular word game, Word Cookies here :
Get It on Google Play Store
Get It on Apple Store