Daily Jumble Answers
On this page, you'll find an archive of all daily puzzles we've solved until today from the Daily Jumble Answers. We all need a time everyday to use our brain and see is this still works or not! Jumble is a very popular word puzzle game with a clue which is given to you. But, if you don't have time to answer, we have prepared each day's answers for you here.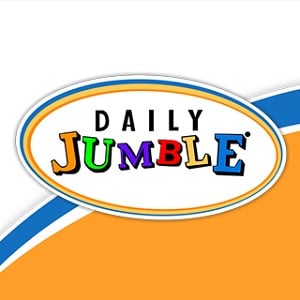 Daily Jumble October 2023 Answers:
Daily Jumble September 2023 Answers:
About Daily Jumble: "Jumble has been entertaining folks since 1954 and has been a classic game where scrambled words require you to unscramble them in order to find key letters that leads to a final word to be unscrambled to answer the day's pun!"
If you ever had a problem with solutions or anything else, feel free to make us happy with your comments.
You can play this popular word game, Daily Jumble here: