Brain Test Level 136 Where is the ball
Brain Test Level 136 (Updated): "Where is the ball" complete walkthrough include solutions, images, answers. If you faced a level in Brain Test Game that you couldn't find its answer, follow us to see detailed hints and solutions. Image hints are also provided: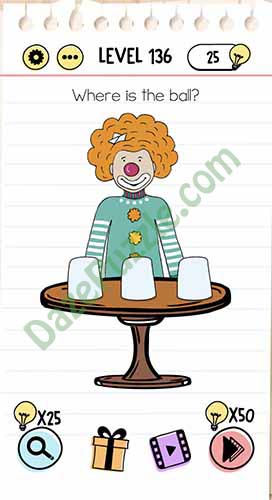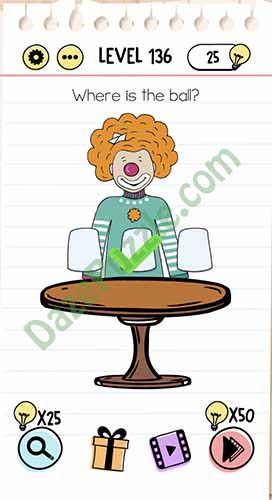 Here's the solution for Brain Test Level 136 Where is the ball
Answer: First tap on his nose to make his eyes closed, Then swipe up on all three cups to find it.
About Brain Test Game: "Brain Test is an addictive free tricky puzzle game with a series of tricky brain teasers. Different riddles testing will challenge your mind. This new puzzle game may break common sense and bring your new brain-pushing experience! You can enjoy yourself with your friends with this addictive and funny free IQ game. Get ready to take the quiz!".
Brain Test consists of many tricky puzzles that make you think outside the box. Therefore, the game brings a new puzzle experience that can be lots of fun and challenging. You can enjoy Brain Test alone in your room, but it can sometimes be even more fun when played with others like friends or family.
If you need more explain please watch detailed easy walkthrough in this video :