In this post you can find updated solutions for all levels of "Brain Test: Tricky Words" puzzle game. Unico studios has recently published their new game. Let's challenge your mind by this new type of crossword puzzle! Here are a lot of new levels that can challenge your mind and make you think out of the box. If you are stuck on a level in Brain Test: Tricky Words and you can't pass it we are here to help you, just scroll the page down to see all of the answers for this popular game!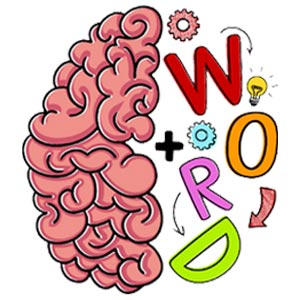 About Brain Test: Tricky Words Game: "If you are bored with too easy and simple word games, try Brain Test – Tricky Words for a real challenge. In this game, each level shows a picture puzzle and you must guess the word just by looking at the picture. This is the real dingbat experience. Brain Test – Tricky Words takes the dingbat genre to a whole new level with beautiful visuals and more tricky puzzles. You will be forced to use all of your vocabulary power to guess the words. After each level, you will gain new puzzle skills and improve your recognition skills."
The newest Word Trivia game from Unico Studio, creators of great mobile games like Brain Test, Who is and the new version of Brain Test, Brain Test: Tricky Words is here! Combination of funny pictures and letters make this new amazing type of tricky and word game. A lot of challenging levels are here, you should think out side of the box to get the clue and find the last word.
Brain Test: Tricky Words Answers by Titles (Updated) :
Hint : find your level by search the title in below box, levels are different in each device. Click on any levels to view full answers with video walkthrough.
Brain Test: Tricky Words Answers All Levels (Updated) :
You can download and play this new trivia mobile game, Brain Test: Tricky Words here :