In this post you can find updated solutions for all levels of "Braindom 2" puzzle game. Matchingham has recently published their new game and secund version of Braindom known as "Braindom 2"! in this new game you'll face new challenges that can help you increase your focus ability and analysis intelligence. we're always here to distract you from disappointment and help you challenge yourself with a good spirit!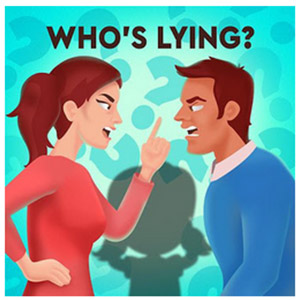 About Braindom 2 Game: "Cool riddles that will twist your mind and puzzle you hard: Who is who? Who did it? Who's the father? Guess who? Can you solve it? Do you love to crack trivia and quizzes like a trivia star ? Do you have what it takes to solve riddles and mysteries like a riddle master ? Braindom 2: Who is Who Riddles? Master Brain Games is without a doubt one of the challenging free trivia games for mobile."
Braindom 2 is a thought-out game and second version of popular mobile game Braindom, as you can see this genre of mobile gaming is focused on brain exercising and mind challenging, which means it takes a lot to findout the solution for many levels! if you think you can help us by giving us clues for solving these challenges, feel free to discuss us.
Braindom 2 Answers All Levels (Updated) :
Braindom 2 Answers by Titles (Updated) :
Hint : find your level by search the title in below box, levels are different in each device. Click on any levels to view full answers with video walkthrough.
You can download and play this new trivia mobile game, Braindom 2 here :