Games Like Papers Please for Android
Papers Please is a Point and Click and Single-player video game developed and published by 3909. Papers Please is a simulation game that places the player in the role of an immigration officer for Arstotska's fictional communist nation.
You may probably search for many keywords such as "papers please android reddit", "papers please apk", "papers please mod apk", "papers please download android" and more. If you're still going to search for the android version of this popular game we suggest you to stop it. According to the game developer, he does not have any plan to produce the Android version of papers please. (EDIT on August 6 2022: finally Papers, please released for mobile phones! More information)
We prepare a list of Games Like Papers Please for Android for those want to play games similar to papers please. In addition, the list will be updated continuously.
#1 Black Border: Border Simulator Game – 2021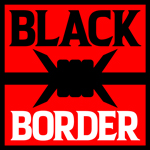 "Black Border" is a simulation of guarding the entrance and exit gates of the borders and the control of passport. In this game, you, as the inspector of the border chamber, should check the passports and documents of the passengers.
Below, you may find some screenshots of the game environment and also a brief summary of the game story. The exciting news is that this game will be released and available on the Android and iOS and Windows platforms and if welcomed by players, it will also be available for release on the Nintendo Switch platform. The story happens in the imaginary country of Alanan that has recently passed its travelling laws and regulation. Its citizens have received permission to travel to the neighboring countries and you ought to prevent the entrance and exit of terrorists, smugglers and other suspicious people.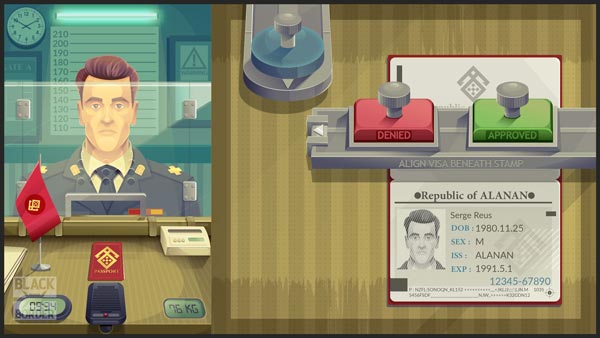 Black Market Activities
During the game, some tempting offers are presented to you by different people, offers such as the purchase and sale of illicit commodities, and in case you accept what is offered, you can earn a good income. Acceptance or rejection of the illicit commodities by you will advance the story of the game. You as the inspector of the border chamber,  can have a deal with the passengers and buy and sell their goods! Are ready to go against the rule of your country by accomplishing this job?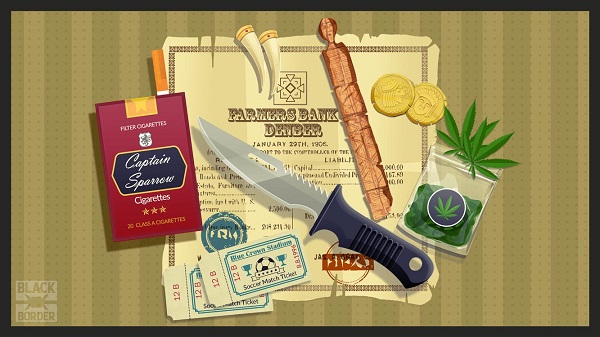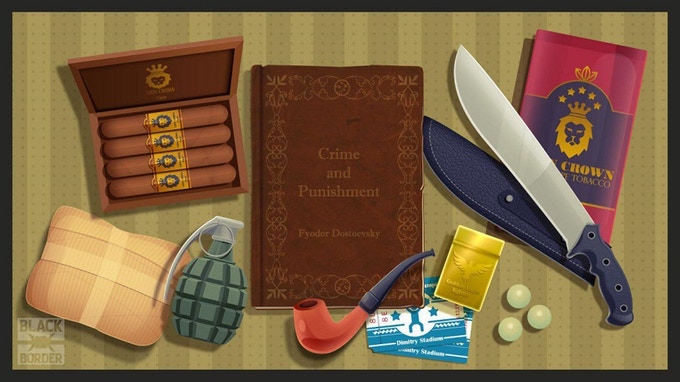 The main environment of the game
The main environment of the game includes a chamber into which passengers enter one by one and hand their documents to the inspector in order to be examined. The conversations between the passengers and the inspector form the story of the game.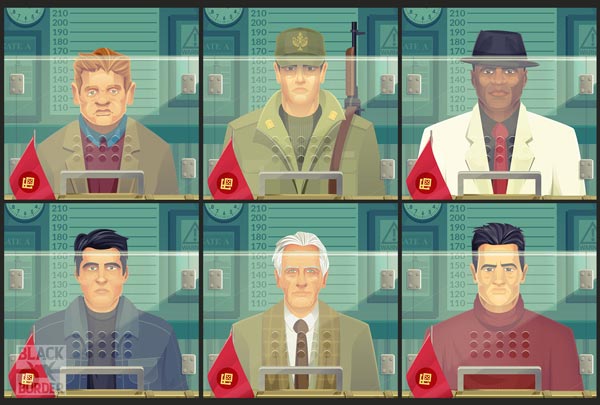 The outlook of the gate
As the below image shows, passengers are waiting outside the chamber in order that they are let in the room and their documents are controlled; moreover, some soldiers are guarding the chamber.
Developer(s): Bitzooma
Platform(s): PC, Android, iOS
Release date for Android: 1/1/2021
Release date for iOS: 4/6/2021
Rating : 4.7
Installs (Full) : 50,000+
Installs (Demo) : 500,000+
Price Android : $2.49
Price iOS: $1.99
Black Border Video Gameplay:
Black Border Official Trailer:
---
#2 ID Please – Club Simulation – 2020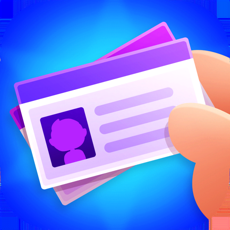 ID Please is a new similar game to paper please tat published by Lion Studios on Google Play Store and Apple Store. ID Please game was released on January 26, 2020.
About game: "Tired of not getting into exclusive clubs? Now you hold all the cards! Take control as the new bouncer for the hottest club in the city. Everyone is trying to get in – but it is up to you to make sure everyone has good clean fun!
The owner is fickle and wants his clubs exclusive. No shoes, no service. The line of customers will try to sneak past you, but your keen perception will identify all the tricksters. Stay on your toes because these unruly patrons will break out in fights! Can you keep the club bumping? Time to pop bottles and celebrate!"
Developer: Lion Studios
Rating : 3.4
Installs : 10,000,000+
Price : FREE
ID Please Official Trailer:
---
#3 Border Officer – 2019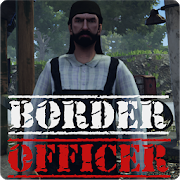 Border Officer is another simulation game where players take the role of a border officer who is in charge of deciding who can get in and out of the country, past the border. The game comes with a heartbreaking backstory that tells of the crisis that the state Stavronzka is in and how its people are suffering from unemployment and poverty.
About the game: "Usually everyone is unemployed here. But by chance you got a job. You'il work for the state. Everyone in your family is sick or unemployed, only you can help them. You're an immigrant officer. The state assigned you a car and a house. The whole economy is in your hands."
Developer: Cocopo
Rating : 3.7
Installs : 1,000,000+
Price : $3.49 per item
Steam Price : $9.99
Border Officer Official Trailer:
---
#4 The Westport Independent – 2016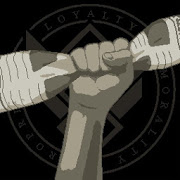 The Westport Independent is a censorship simulator taking place in a post-war country, governed by the recently elected Loyalist Party. As the editor of one of the last independent newspapers in the country, your job is to remove and edit the content of your paper, affecting the people's opinion of both the rebels and the Loyalist government. With an increase of rebel activity and an ever watching government breathing down your neck, whose truth will you print?
As editor, you can choose to support the government or encourage rebellion, and you're in control of which stories get published and how they read. You can switch between different headlines, altering the intonation of each story. Don't like that line about a study being government funded? Chop it out. The same article can be about a burglar being apprehended, or a homeless man being assaulted. These choices are determined by your moral compass (and how comfortable you are with your staff getting a compulsory manicure from the secret police).
Developer: Coffee Stain Publishing
Rating : 4.2
Installs : 10,000+
Price : FREE
Steam Price : $4.99
#5 Beholder – 2017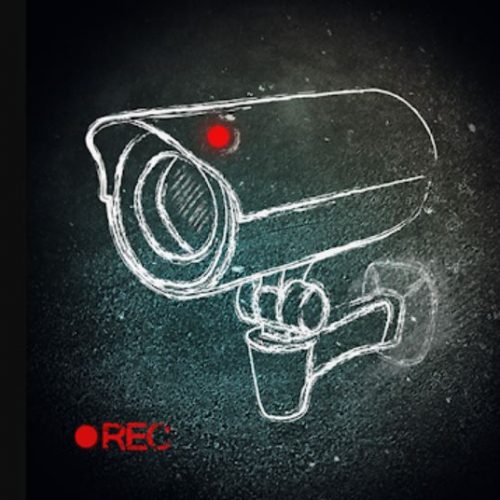 Recently, we've had the "pleasure" of playing quite a few games that turn you into a cog in a totalitarian machine rather than a hero fighting against a ruthless State apparatus. Paper's Please and The Westport Independent played on the delicate balance between being moral and staying alive in an oppressive regime, although with differing levels of success. Still, they both managed to involve the player in what is a game of moral tug of war, where any initial desire to play the game as a moral and just individual slowly gets crushed under the reality that is survival for you and, in many instances, your family.
You're presented with a cross-section of the building, which consists of six apartments and the basement where Carl lives with his family. You click your way around the tenement, talk to the people who live there, sneak into their apartments while they're out to search for contraband and install hidden cameras, and maintain the building's upkeep. The game is set entirely within this single complex; other characters can come and go, but Carl is drugged up on pills that prevent him from sleeping and forced to focus all of his attentions on the six apartments under his control. The game makes you feel simultaneously powerful and weak: as landlord you can save or ruin lives with your interventions, but you're still ultimately beholden to the laws and regulations of the state.
Developer: Creative Mobile
Rating : 4.7
Installs : 50,000+
Price : $5.45
Steam Price : $9.99
#6 Redcon – 2018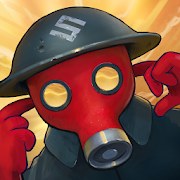 Command your own battle fortress! Assemble the mightiest artillery force and bombard your foes into oblivion! Lead the Empire State offensive against Traitor General and his foul rebellion. Set in the dystopian future in which the First World War never ended, humanity knows only war and bombardment.
You are a Strike Commander, tasked by Fuhrer of the Empire State to spearhead an artillery offensive against Traitor General Kranz. You might be the one to end all wars.
Developer: HEXAGE
Rating : 3.8
Installs : 1,000,000+
Price : $0.99 – $5.99 per item
Steam Price : $5.99
#7 Peace, Death! – 2017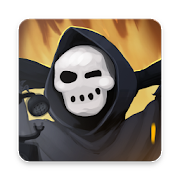 Peace, Death! is a game developed by AZAMATIKA where you play as Reaper and work for Death at Apocalypse, Inc. To beat the game you'll need to go through 7 weeks (49 Days) and send people to Hell, Heaven or Purgatory depending on their characteristics, which will increase each day. The player also needs to go trough catastrophes, events and thematic days. Your score is determined by your speed and how many people you have send to the right place, you can also get skulls that you can use to buy stuff to help you or to avoid inconveniences in the levels.
Features. You need to examine each client's feature to determine his, her, or its fate. There are more features every day and the game becomes more difficult. Your client holds a pistol? Send him to Hell unless he changes his mind and drops weapons. Is your client a hat-lover? Should you send him to Heaven? No, it's not that easy! First, take the hat off, and you might see the horns. Being a demon, killer, or an angel are features, too.
Developer: AZAMATIKA
Rating : 4.7
Installs : 100,000+
Price : $2
Steam Price : $4.99
#8 Airport Scanner 2 – 2018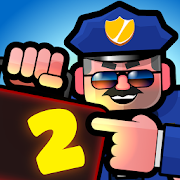 Airport Scanner 2 is the sequel to the underrated snugget titled, Airport Scanner of course! AS2 is an arcade-y luggage scanning game. You play as the TSA and are trying to stop passengers from sneaking in unauthorized items in their bags. You do this by watching their luggage pass through the x-ray machine and picking out anything that looks fishy.
Airport security get a bad rap. With the cost of airfare, and the stress of airports, the last thing people want is to wait in a long queue to have their belongings man-handled and their privacy violated. Still, there are those who wish to sneak dangerous things passed the x-ray sensors, and now through the fun of your Android and Airport Scanner, you can catch these hooligans out and bring them to justice.
Security has to be balanced with efficiency however. For each plane of passengers that comes through the security terminal, you only have a set amount of time to allow them to make their flight. It pays to be expedient. When a bag goes through the scanner, if any malicious objects are detected, tap on them and the offender will be apprehended. If there is nothing in a bag, you can sweep it along the scanner to speed onto the next piece of luggage. Searching bags with no items in them and letting a dangerous bag go through the scanners undetected will cost you time, as well as your score multiplier if you've been diligent in your duties.
Developer: Kedlin Company, LLC
Rating : 3.4
Installs : 500,000+
Price : $1.99 – $99.99 per item
#9 Ace Attorney: Dual Destinies – 2019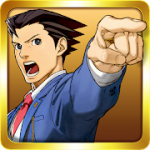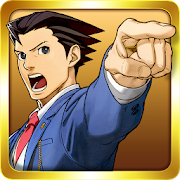 The classic courtroom adventure series that has sold over 6.7 million copies worldwide is finally here. Become Phoenix Wright and experience the thrill of battle as you fight to save your innocent clients in a court of law. Play all 14 episodes, spanning the first three games, in one gorgeous collection. Solve the intriguing mysteries behind each case and witness the final truth for yourself!
There are no "Objections!" to this exciting entry of the Ace Attorney series! Become a lawyer and solve the case. Your client's life is in your hands!
In addition to the main game (Episodes 1 through 5), the Special Episode and Costume Set add-ons are also included with the purchase of this app.
NOTE: French, German, Korean, Simplified Chinese, and Traditional Chinese language support will be added to the game in a post-launch update.
Developer: AZAMATIKA
Rating : 4.4
Installs : 10,000+
Price : $20.87
Steam Price : $29.99
#10 Bad Papers: Border Cross Game – 2019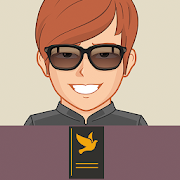 In this game you play as a border post officer, where your job is to grant or reject the visa for passengers crossing the border! Please be ready for an adventure where you meet all type of people and decide there faith, you may come across smugglers trying to smuggle all type of illegal items into the country, your job is to stop them and arrest them.
This papers game is completely offline and features a story mode. Please stay tuned for more game modes in future updates! This is a one of its kind visa game available in the store.
Features:
Offline arcade action story mode!
Interesting powers to investigate your passengers!
Beautiful graphics!
Developer: KONIKI
Rating : 2.5
Installs : 100,000+
Price : $1.99 – $59.99 per item
How to download Papers Please for Android!
In this video you can see another way to play papers please on your Android phone but this is not working as well.
Frequently Asked Questions
Can I play papers please on iPhone?
Papers Please is Compatible with iPad, not iPhone Devices, A reason that the game is only for the iPad is because the developer didn't believe there was enough real estate on the iPhone to play the game. more info on : Papers Please iOS
Is papers please available on Android?
According to the game developer, he does not have any plan to produce the android version of papers please. (EDIT on August 6 2022: finally Papers, please released for mobile phones! More information)
Is there any games like Papers Please for Android?
The game of "Black Border" is a simulation of guarding the entrance and exit gates of the borders and the control of passport. In this game, you, as the inspector of the border chamber, should check the passports and documents of the passengers.