Yolo Level 99 Walkthrough
We have solved Yolo Level 99 for you and put the gameplay video walkthrough and tips here. Hope you enjoy playing this fantastic and funny puzzle game that developed by "CacaCat" team. We are here to help you out on this game in case you are stuck on a level and can't pass it, please don't hesitate to ask questions in the comments. You can find solutions for yolo level 100 here.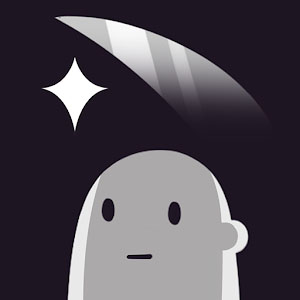 Here's the answers for yolo level 99 :
Tip 1: Pick up the saw from the top of the Finish sign.
Tip 2: Use the saw to chop the tree's head.
Tip 3: Drag the zip line and take it to the right tree trunk, then round it and go for the left bottom tree and round it too, then tie the zip line to that wooden rod.
Tip 4: Wait for the guy to arrive to the finish sign.
Tip 5: Chop the whole tree beside them.
All Answers for Yolo Game Here : Yolo Game Answers
If you need more help please watch detailed walkthrough in this video :
About Yolo Game: "Want to try the "Final Destination" style puzzle game? Your target is to kill'em all. Take everything available in each scenario or you will get stuck. Boost your brainpower to complete grim reaper's mission."
You can download and play this totally fresh mechanism puzzle game, YOLO? here :