Everything you are looking for which is about Green Puzzle Game is all here, From hints, cheats, answers, images and video walk-through to everything you really need to know are all combined and shown on this page. BLUE is the newest puzzle game made by Bart Bonte (the producer of four successful games, Yellow, Red, Black and Blue). Just Scroll below to find all levels.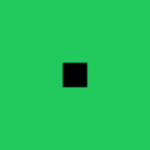 "The sequel to my 'yellow', 'red', 'black' and 'blue' games is here!
Can you make the screen green in 50 levels?
Each level has its own logic.
Do you need help? Use the light bulb button that will appear after a while in the top right of each level to get a hint.
There are multiple hints for each level.
With the premium unlock in-app you will not get ads before the hints.
A Bart Bonte / bontegames puzzle game."
Get It on Google Play Store
Get It on Apple Store
Thank you for visiting, Bookmark This page, You may need help in other levels too.
Green Game Answers All Level [1-50] (Updating):