Best Android Puzzle Games 2020
Puzzle games used to be a simple genre with a simple idea. You solve puzzles for time killing enjoyment. However, the genre ballooned in a big way on mobile. In fact, it's one of the most popular genres on the entire platform. As it happens, finding the best puzzle games and playing them is important. In this article, we have compiled some of the best free Android puzzle games you can play in 2020. Most of these games are new, but there are a few classic titles as well. Shall we begin?
#1 Brain Test: Tricky Puzzles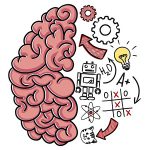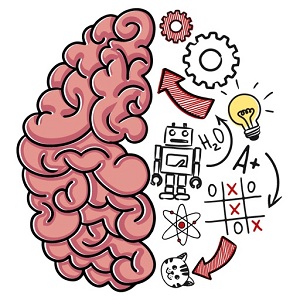 About brain test: "Brain Test is an addictive free tricky puzzle game with a series of tricky brain teasers. Different riddles and tricky tests will challenge your mind. This new puzzle game may break common sense and bring your new brain-pushing experience! You can enjoy yourself with your friends with this addictive and funny free IQ game. Think out of the box, crack the puzzles and get ready to take the quiz! You will enjoy this funny tricky test."
Users said: "I really like the game it's great for your mind and it can help be smarter. But I have some requests or ideas. One of them is to know the answer some how if you are like on like one of the questions and you are like on it for a long time than a answer thing will come up in like 1 hour. Other one would be is to maybe add some more like things that make you just want to like it, like trying to escape something or trying to win something or with just controllers. Last one is to lower the money things for the hint is 25 that's kinda too much for a little hint and for the skip part 50 coins I think you should lower it down. That is all. But I still give it a 5 star. I am not starting to play this game because I missed like 5 of them and if I go in there to retry it and it does not work and so I leave it alone and plus some hints are not hints and more movement activities please."
Player need to utilize imagination and life experience to solve all the puzzles. The game has presented 335 levels and weekly challenge in brain test and 200 levels in brain test 2 that is new version of brain test game. It is a ton of fun to try and figure out what way the user is trying to get you to accomplish the task. If the problem is too difficult, you have the option of using a key to unlock a hint.
In this game you should think outside the box. Try another different way to pass the levels. For example, in brain test level 38, you should find the cat in a dark screen, so you can take the light-bulb from hint place and drag it over the screen to slowly light it up.
Developer: Unico Studio
Rating: 4.6
Installs: 100,000,000+
Price: FREE
#2 Brain Out – Can you pass it?
About brain out: "Brain Out is an addictive free tricky puzzle game with a series of tricky brain teasers and different riddles testing challenge your mind. It evaluates your logical think ability, reflexes, accuracy, memory and creativity. Do not answer the quests in the ordinary way if you don't want to be tricked. The solution subverts normal thinking is the most interesting thing in this trivia game. We bring you a different game experience with creative thinking and absurd solution."
Player need to utilize imagination and life experience to solve all the puzzles. The game has presented 221 levels and other challenges for the users by far, It is a ton of fun to try and figure out what way the user is trying to get you to accomplish the task. You should think outside the box. Try another different way to pass the levels. For example, in brain out level 7, there are many fires on the screen and you have to find the largest fire, so you should merge all fires together to make the largest fire.
Developer: Focus apps
Rating: 4.4
Installs: 100,000,000+
Price: FREE
#3 Who is? Brain Teaser & Riddles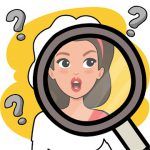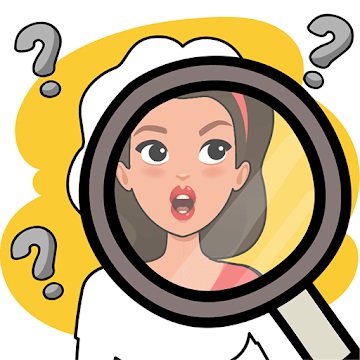 About Who Is? Game that is a brand new mobile game from the most popular mobile game publisher, Unico Studio team : "A brand new puzzle and riddle game comes from the makers of fun-favorite Brain Test: Tricky Puzzles and Brain Test 2: Tricky Stories! If you like brain games and mind games then you will relax with this puzzle game and play for your brain training. Who is? Brain Teaser & Riddles is a completely free riddle game, which will challenge your brain and mind. Each level consists of difficult choices, riddles, puzzles, and questions."
In this game you should think outside the box and find the clues. For example, in who is level 200, you should find the clues like cup of coffee, her earrings and son's hand and then finally tap on A button to pass the level. You can see all answers for all who is game levels here.
Developer: Unico Studio
Rating: 4.6
Installs: 5,000,000+
Price: FREE
#4 hocus.
In Hocus by Yunus Ayyildiz you play as a small red cube that needs to traverse a wide variety of impossible geometries. Why? Well, to get to a small red hole. Once you do, the level is completed and you move on to the next. There are 50 overall, which may not sound like much, but it's a good amount for the price (with the obligatory promise of more to come, of course).
For those who make it through the first 50 puzzles, there is a promise of more challenges coming soon. Even without more levels, the reasonable $0.99 download cost is a value for the experience. In a mobile game marketplace filled with saccharine cartoons, oppressive energy systems, and screens stuffed with blinking buttons, Hocus is a palate cleanser for the thoughtful gameplayer. The game is perfect for short play sessions while also feeling like a good workout for your brain.
Developer: gamebra.in
Rating: 4.4
Installs: 10,000,000+
Price: In-app Products $0.99 per item
#5 Brain It On!
Brain It On is an addictive physics-based puzzle game that requires you to think outside the box to solve each level. This game is a bunch of physics-based puzzle games. We'd say it's in the brain-storming category, as you've to use some thinking skills. You have to draw different shapes to win each challenge in the game. It's not a game that forces you to rely on a single solution. There are multiple solutions you can explore for solving a single puzzle. It's a great time-killer for sure.
Using your finger or stylus, you must draw lines, shapes, weighted objects, or whatever else you think will solve each screen. Things get progressively creative and difficult as you progress through the over 200 levels, but you'll eventually need to go back and revisit old levels to get three stars to unlock new ones (stars are earned by finishing the level under time within the limit of shapes number of shapes).
It's a really fun game with multiple solutions available for each level, and is fun to play collaboratively as a group.
Developer: Orbital Nine Games
Rating: 4.3
Installs: 50,000,000+
Price: In-app Products $0.99 – $2.99 per item
#6 Sudoku
Ahh! Last but not the least, one of the most played number puzzle game, Sudoku. This is one of the most user-friendly Sudoku games on Play Store. The interface is very simple and intuitive so that you can focus on the game. It works perfectly offline. Many of you might have played Sudoku in magazines and newspapers, but now you can play it on your Android devices and tablets as well. According to your brain IQ and practice, you can choose from five different level of difficulties. It also has feature where you can perform infinite undo/redo functions.
Features:
Unlimited collection of challenging puzzles
Five level of difficulties
Got stuck? Don't worry! Use hints
Two different grid styles
Infinite undo/redo
Five mesmerizing themes
Well, if you are good in solving series and numbers then this is the best puzzle game app that you should use to improve your brain IQ and cognitive skills.
Developer: Brainium Studios
Rating: 4.7
Installs: 10,000,000+
Price: Free (Contains ads)
#7 2048
It's an addictive game where you must join tiles with same number to reach number 2048. This game is available in four board sizes that are classic (4×4), big (5×5), bigger (6×6) and huge (8×8) board sizes. To play this game, swipe up, down, left, right to move the tiles, and when you match two tiles with same number a bigger number is created. Following the chain, you have to combine the tiles till you reach 2048. The basic algorithm of this game works on the series 8…16…32…64…128……1024……2048 and so on.
Developer: Androbaby
Rating: 4.6
Installs: 10,000,000+
Price: In-app Products $0.99 per item
#8 Infinity Loop
Infinity Loop: Energy is an awesome connection game. You have to tap on tiles to establish a connection between two points. In the further levels, there are complex puzzles and it's more fun. I really love this puzzle game for the simple UI and the minimal graphics. It's an awesome choice to kill your time.
This is a simple and an endless Android puzzle game with complex loops. The goal of this game is to clear and remove stress from user's routine life. To clear the levels in this game, make perfect bonds and connections by connecting all the lines and corners. There are endless levels in Infinity Loop. As you up in levels, difficulty level will also increase with them.
Features:
Infinite levels to solve
Endless and simple gameplay
Free to download
Save your progress by connecting with Google Play Games
Make sure you don't get yourself addicted to this best puzzle game Infinity Loop. Get ready to train your brain and to earn some cognitive skills from it.
Developer: InfinityGames.io
Rating: 4.6
Installs: 10,000,000+
Price: In-app Products $0.99 – $22.99 per item
#9 Monument Valley
Monument Valley 1 and 2 are some of the most popular puzzle games on mobile. They use MC Escher-inspired puzzle mechanics. You twist and turn portions of the level in order to progress. The games aren't difficult. They boast a more relaxing experience rather than challenging.
Monument Valley wants you to guide a princess through an amazing world. To do this, you got to build some great architecture as well. This game wants you to find new paths and unravel some mysteries on the way.
The controls are simple as you tap to move the princess while discovering the different ways you can move the structures around. It's an intuitive experience that forces you to look at things from a different perspective. If you've never experienced the majestic wonder and mind-bending puzzles of Monument Valley, you should definitely check it out. Thanks to the minimal 3D Graphics and soothing sound effects, Monument Valley is one of the best Android puzzle games out there.
Developer: ustwo
Rating Monument Valley: 4.8
Installs Monument Valley: 1,000,000+
Price Monument Valley: $3.99, In-app Products $1.99 per item
#10 Twenty48
We're recommending Twenty48 Solitaire game because it's an excellent mash-up between a great puzzle game and everyone's favorite single-player card game solitaire. If you can't tell from the title, the game borrows the game mechanics from 2048 — another excellent puzzle game worth checking out it — but instead of slide matching number blocks into each other and double them up until you reach 2048, you're playing cards on four discard piles.
A fun online puzzle game that combines Solitaire with 2048. Drag and drop the cards onto one of the four piles without allowing the piles to reach the bottom line. Combine the same numbers together as you try to stack up to 2048. Combine combos for bonus points as you try to reach the highest score possible before running out of moves.
How to play: Tap and drag cards to one of the four piles. Match same numbered cards to combine them.
The only thing holding this game back are the ads which are pretty much everywhere. They include banner ads while you play, video ads every time you level up or end a game, and ads for getting extra undos and refreshing your discard pile. The good news is that you can remove the ads with a $4 in-app purchase in the settings, and it might be worth the cost if you fall in love with the game and want fewer distractions.
Developer: VOODOO
Rating: 4.3
Installs: 1,000,000+
Price: In-app Products $3.99 per item
#11 Mekorama
Mekorama is a puzzle game developed by Martin Magni. The game is free for both iOS and Android platforms.
The game is quite similar to the popular game Monument Valley albeit a bit different in the art department. The graphics are not that bad and the sounds and music are actually quite good. The game levels can also give your head a scratch as some of them are wittily created. Overall, it's a nice little game that will get you occupied for hours.
Isometric puzzle games pretty much have me at hello. There's something about the lovely god-like viewpoint that gives me a sense of wonder, in addition to a strict sense of control, that I really dig. Monument Valley ($3.99) is pretty much the king of the mobile space when it comes to those experiences, yet a number of games have risen to the call and have cemented themselves as worthy adversaries. While Mekorama (Free) isn't as attractive when it comes to its art style (the base game clocks in at just 8MB!), it makes up for it in charm, and a pretty nifty level editor.
Developer: Martin Magni
Rating: 4.4
Installs: 10,000,000+
Price: In-app Products $1.00 – $32.00 per item
#12 Tricky Test: 100 Creative Puzzles
Have you ever kissed your android phone before? I'm not being weird it's a serious question. You might have to do it if you plan on playing Tricky Test Game, that's all I'm saying. Interact with your Android phone in ways that you never thought possible !
It's a surprising puzzle game that makes the most of the Android Phone's range of features. Talking about what you do inside the game is huge spoiler territory, so let's avoid that. Suffice to say, you'll be using many parts of your body in order to progress.
In short, a word or sentence appears on the screen and you have to figure out what to do to get to the next one. You'll be shaking, prodding, shouting, and dancing as you go. It's all about thinking creatively and possibly making a fool out of yourself.
Oh, and if you can, try to get through it with one or more other people. It's fun by yourself but it gets laugh-out-loud funny in groups.
Developer: Bitzooma
Rating: 3.4
Installs: 10,000+
Price: FREE
#13 Cut the Rope 2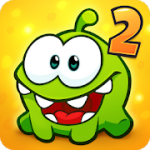 Cut the Rope 2 is a playful puzzler in the vein of Angry Birds. It sees you, yes, cutting ropes with the swipe of a finger in order to deliver sweet treats to a lazy, insatiable frog-like creature called Om Nom.
It starts off easy enough but quickly picks up the pace, introducing new challenges and mini-games to spice things up. Simple and addictive, Cut the Rope 2 is a formidable time-waster.
By introducing new characters with their own unique skills, developer Zeptolab has effectively taken Cut the Rope 2 to the next difficulty level that actual challenges even the adult mobile gamer.
Although the difficulty level has been greatly increased in Cut the Rope 2, Zeptolab is still trying to appeal to the younger generations. As before, there are the Cut the Rope cartoons and you can even interact with Om Nom on the title screen if you so wish.
Developer: ZeptoLab
Rating: 4.6
Installs: 100,000,000+
Price: In-app Products $0.99 – $49.99 per item
#14 Papers, Please
Papers, Please is the intersection of efficiency and intrigue. You're an immigration checkpoint officer for a fictional, pseudo-Soviet state in 1982, and it's your job to vet the foreigners and returning natives who want to cross the border. You do this by scrutinizing their personal documents for inconsistencies—expired forms, faked ID photos, mismatched fingerprint records. A paperwork sim might sound mundane, but spotting a mislabeled gender or a forged stamp produces real pride, and Papers, Please keeps boredom at bay by gradually introducing incentives for bending or breaking the rules.
The communist country of Arstotzka has ended a 6-year war with neighboring Kolechia and reclaimed its rightful half of the border town, Grestin.
Your job as an immigration inspector is to control the flow of people entering the Arstotzkan side of Grestin from Kolechia. Among the throngs of immigrants, visitors and people looking for work are hidden smugglers, spies and terrorists. Using only the documents provided by travelers and the Ministry of Admission's primitive inspect, search and fingerprint systems you must decide who can enter Arstotzka, who will be turned away and who will be arrested. This fantastic game not available on Android.
Developer: Lucas Pope
Rating: 10 of 10 on Steam, 4.8 of 5 on Apple Store
Platforms: iOS (Compatible with iPad.), Microsoft Windows, macOS, PlayStation Vita, Linux, Macintosh operating systems
Price: $9.99 on Steam – $7.99 on Apple Store

Papers, Please on Steam
Papers, Please on Apple Store