In this post you can find updated solutions for every new levels of "Brain Test 2: Tricky Stories – Monster Hunter Joe". All levels we published with image hints and detailed walkthrough, you can solve all puzzles easily. Brain Test 2: Tricky Stories is a brain teaser mobile game and second part of most popular game in the world "Brain Test: Tricky Puzzles". You have to do all kinds of random stuff in order to solve the puzzle, such as shake your phone, think outside the box, find hidden objects, solve math problems and more. The questions get tougher and tougher, as this is one of the toughest trick-question games on the market. Brain Test 2 Monster Hunter Joe has some levels we are sharing solutions.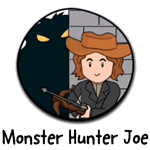 About Brain Test 2 Game: "With over a zillion downloads, Brain Test: Tricky Puzzles redefined mobile gaming. Now get more of the exhilarating riddles and funny tests with Brain Test 2!
Get ready to be bamboozled with all-new mind-twisting puzzles. In this new version, puzzles have stories with colorful characters. Defeat the Lion King with Tom the Cat, cultivate your farm with Emily, hunt monsters with Joe, and ultimately defeat the microbes".
Get It on Google Play Store
Get It on Apple Store
Brain Test 2 Monster Hunter Joe Answers All Levels [1-21] :