Pink Level 35 Walkthrough
(scroll down for all levels and video walkthrough)
Pink Game is the newest puzzle game made by Bart Bonte (the producer of other color games like, Yellow, Red, Black, Blue and Green). In this page you are able to find all the hints, cheats, answers, images, video walkthrough and the short answer for all levels of pink puzzle game. If you faced a level in Pink game that you can not find out what's the answer, follow us to see the detailed walkthrough. You can find the solution for next level, Pink level 36 here and all levels answers here.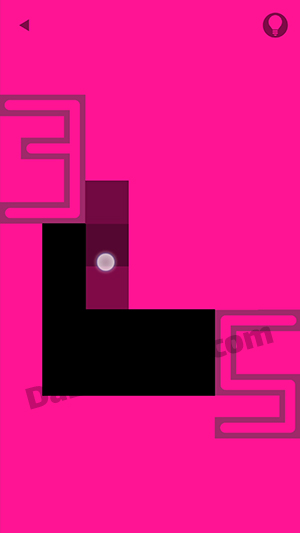 Here's the solution for Pink Level 35:
Answer: Start swiping from the pink square and make all the black ones pink, the order is: U, R, D, L, U, L, D, L, D, R, U, L. (R: right, L: left, U: up, D: down)

All Answers for Pink Puzzle Game : Pink Game Answers
About Pink Puzzle Game: "Can you make the screen pink in 50 levels? Each level has its own logic. It's here, the next part of my colour puzzle series! After 'yellow', 'red', 'black, 'blue' and 'green' it's time to solve 50 new conundrums!"
Pink game is a creative and exciting color puzzle game with 50 challenging levels. You'll face a new challenge in every level and you have to find the specific solution and turn the screen pink to pass the level! If you're looking for a simple yet exciting mobile game to play, then Pink is for you!
Watch Pink Level 35 video walkthrough :
if you ever had problem with solutions or anything else, feel free to make us happy with your comments.
You can download and play this color puzzle game game, Pink, here :
Get It on Google Play Store
Get It on App Store